Avane Srimannarayana | Treasures of Srimannarayana | Rakshit Shetty | Reaction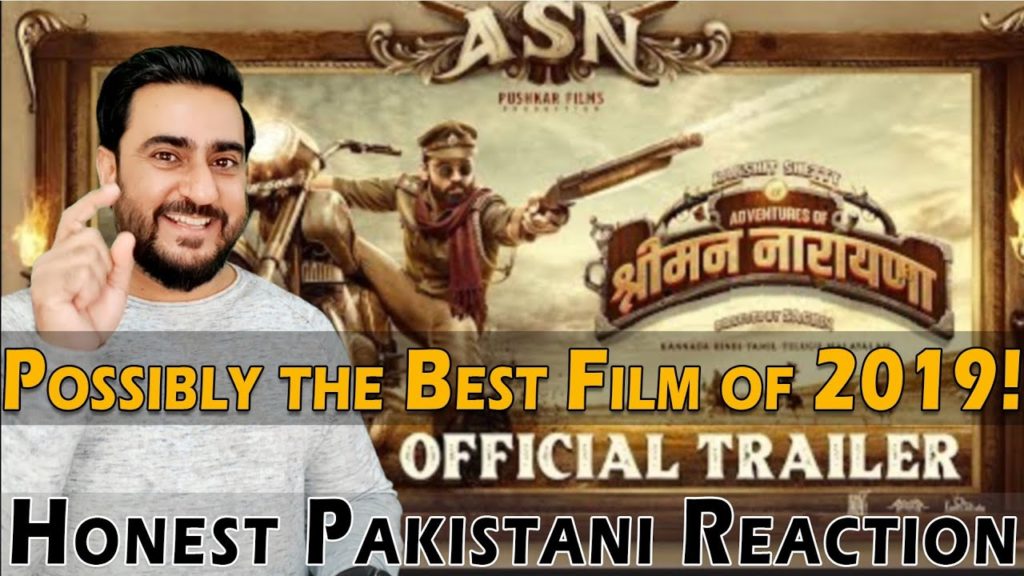 Hello friends, watch my latest reaction on Adventures of Srimannarayana (avane srimannarayana) – Official Hindi Trailer | Rakshit Shetty | Pushkar Films | Shanvi
Avane Srimannarayana trailer: The 5-minute-long video promises a complete entertainer. Watch Rakshit Shetty's Avane Srimannarayana trailer promises a complete entertainer in this Rakshit Shetty film. Adventures of Srimannarayana .
The four-minute fourteen-second trailer of the much-awaited action-comedy Avane Srimannarayana was released on Friday. The film, produced by HK Prakash and Pushkara Mallikarjunah, stars Shanvi Srivastava and Rakshit Shetty and is helmed by Sachin Ravi.
The first official teaser of the movie was released on June 6, 2018, last year and crossed 2.6 million views. The second teaser released in mid-2019 garnered around 2.5 million views.
This movie marks the directorial debut of Sachin Ravi. Renowned Tamil actor, director, producer, lyricist – Dhanush, Eega fame Telugu actor – Nani, and Premam fame Malayalam actor Nivin Pauly released the trailer of the movie.
Be sure to stay tuned after the review/reaction to hear my thoughts. Please LIKE and SHARE this video also let me know your views.
✅ Keep up-to-date on the latest videos by SUBSCRIBING and also don't forget to press the NOTIFICATION BELL: https://goo.gl/pcVukw
✅ Please support the channel by becoming a Patreon: CLICK HERE https://www.patreon.com/IamFawad
✅ Let's connect:
☑ Website: http://www.fawadahmed.com
☑ YouTube: https://www.youtube.com/user/iamfawad
☑Twitter: https://twitter.com/iamfawad25
☑ Instagram: https://www.instagram.com/iamfawad25
☑ Facebook: https://www.facebook.com/IamFawad25
✅ Want to send me a reaction video or ask a question?
Post it in the comments section or you can click on the "About" tab on my main channel page and then click "Send Message" If that does not work, send a message on Instagram http://www.Instagram.com/IamFawad25
🔴 Note: Before requesting any video please be sure to check my playlist https://www.youtube.com/user/iamfawad/playlists in case if I have already done a reaction to the video.
🔴 Copyright Disclaimer Under Section 107 of the Copyright Act 1976, allowance is made for "fair use" for purposes such as criticism, comment, news reporting, teaching, scholarship, and research. Fair use is a use permitted by copyright statute that might otherwise be infringing. Non-profit, educational or personal use tips the balance in favour of fair use.*