Deepika Padukone JNU Visit? Brave Move Or Just a PR Stunt? | IAmFawad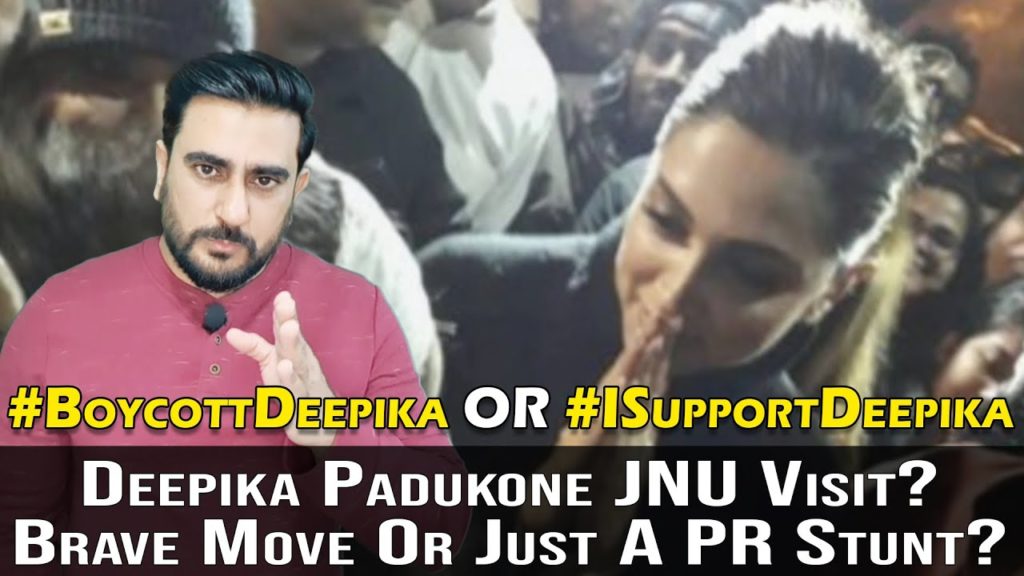 A massive political face-off has erupted after Deepika Padukone visited and spend time with protesting students inside Jawaharlal Nehru University. Deepika Padukone visited the JNU to express solidarity with the students. Soon after this, several BJP leaders have called for a complete boycott of her films. So Deepika joining protest a brave move or just a PR stunt for her upcoming movie Chhapaak? Deepika Padukone's JNU visit leaves Twitter divided; Sonakshi, Bhumi Pednekar laud 'Chhapaak' star The actress has chosen to remain silent and not respond to any comments on her visit. Actress Deepika Padukone's Tuesday visit to the Jawaharlal Nehru University (JNU) to express solidarity with students who were attacked by a mob, created a stir, leaving Twitter divided. The actress's visit came at a time when most of Bollywood's A-listers have chosen to stay silent on the rising anger and protests across the country, opposing the CAA, NRC and acts of violence on university campuses.
Be sure to stay tuned after the review/reaction to hear my thoughts. Please LIKE and SHARE this video also let me know your views.
✅ Keep up-to-date on the latest videos by SUBSCRIBING and also don't forget to press the NOTIFICATION BELL: https://goo.gl/pcVukw
✅ Please support the channel by becoming a Patreon: CLICK HERE https://www.patreon.com/IamFawad
✅ Let's connect:
☑ Website: http://www.fawadahmed.com
☑ YouTube: https://www.youtube.com/user/iamfawad
☑Twitter: https://twitter.com/iamfawad25
☑ Instagram: https://www.instagram.com/iamfawad25
☑ Facebook: https://www.facebook.com/IamFawad25
✅ Want to send me a reaction video or ask a question?
Post it in the comments section or you can click on the "About" tab on my main channel page and then click "Send Message" If that does not work, send a message on Instagram http://www.Instagram.com/IamFawad25
🔴 Note: Before requesting any video please be sure to check my playlist https://www.youtube.com/user/iamfawad/playlists in case if I have already done a reaction to the video.
🔴 Copyright Disclaimer Under Section 107 of the Copyright Act 1976, allowance is made for "fair use" for purposes such as criticism, comment, news reporting, teaching, scholarship, and research. Fair use is a use permitted by copyright statute that might otherwise be infringing. Non-profit, educational or personal use tips the balance in favour of fair use.*