My Angry Reaction on Ali Saleem – Shocking Comments against PAK ARMY, PAK ISI & Fellow Artists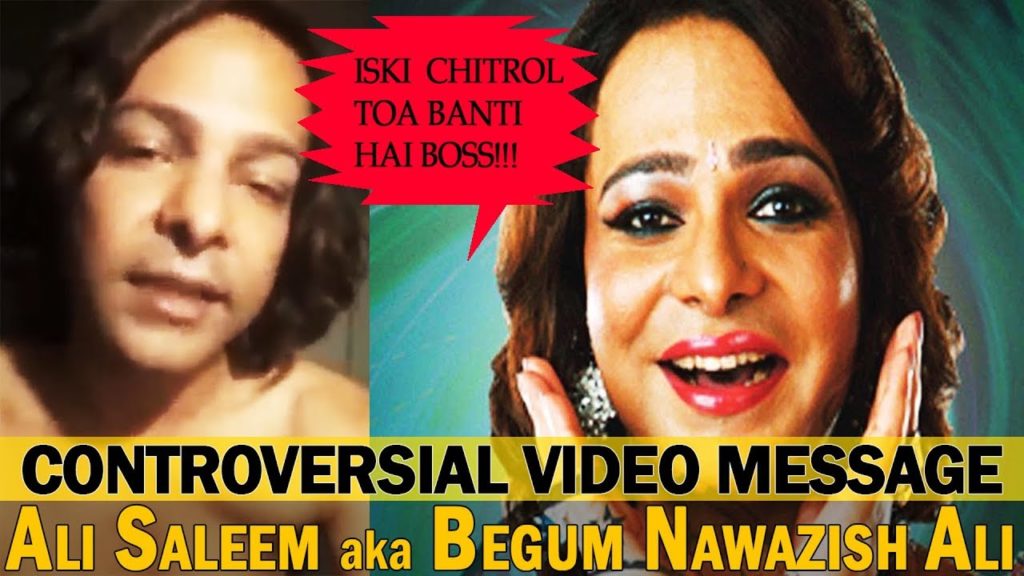 Hello friends, watch my latest Angry Reaction on Ali Saleem known as Begum Nawazish Ali Exposed Video.
Ali Saleem exposed, Ali Saleem aka Begum Nawazish Ali Filthy Propaganda
nawazish ali, saleem ali, ali saleem video, ali saleem sho, begum nawazish ali, latest controversy, pubg mobile, pubg gameplay, latest, news, gaming, live stream, ducky bhai latest, khujlee family latest, waqar zaka ali saleem, ali saleem wife, ali saleem big boss, ali saleem 2019
Begum Nawazish Ali, posted some shocking comments against Pakistan ARMY, ISI & fellow artists, It felt disgusting actually.
This guy is using really bad language against our beloved PAKISTAN army on his facebook live, luckily I had a chance to download his videos and his POSTS, had shared some screenshots in the video as well what he is uttering against our ARMY & ISI !!! check it out and tell he deserves to be punished? He just left Pakistan a couple of days ago for America and see what he is up to !!!
Accusing some celebrities as well #metoo you can find the screenshots in the video! He has no shame left, well read what his real brother is even saying, attached the screenshot in the video! Watch the full video and make it viral so he can learn his lesson for speaking against our PAKISTAN ARMY !!
Be sure to stay tuned after the review/reaction to hear my thoughts. Please LIKE and SHARE this video also let me know your views.
✅ Keep up-to-date on the latest videos by SUBSCRIBING and also don't forget to press the NOTIFICATION BELL: https://goo.gl/pcVukw
✅ Please support the channel by becoming a Patreon: CLICK HERE https://www.patreon.com/IamFawad
✅ Let's connect:
☑ Website: http://www.fawadahmed.com
☑ YouTube: https://www.youtube.com/user/iamfawad
☑Twitter: https://twitter.com/iamfawad25
☑ Instagram: https://www.instagram.com/iamfawad25
☑ Facebook: https://www.facebook.com/IamFawad25
✅ Want to send me a reaction video or ask a question?
Post it in the comments section or you can click on the "About" tab on my main channel page and then click "Send Message" If that does not work, send a message on Instagram http://www.Instagram.com/IamFawad25
🔴 Note: Before requesting any video please be sure to check my playlist https://www.youtube.com/user/iamfawad/playlists in case if I have already done a reaction to the video.
🔴 Copyright Disclaimer Under Section 107 of the Copyright Act 1976, allowance is made for "fair use" for purposes such as criticism, comment, news reporting, teaching, scholarship, and research. Fair use is a use permitted by copyright statute that might otherwise be infringing. Non-profit, educational or personal use tips the balance in favour of fair use.*