New Delhi Streets Turn Into Battleground for Hindus and Muslims | Pakistani Reaction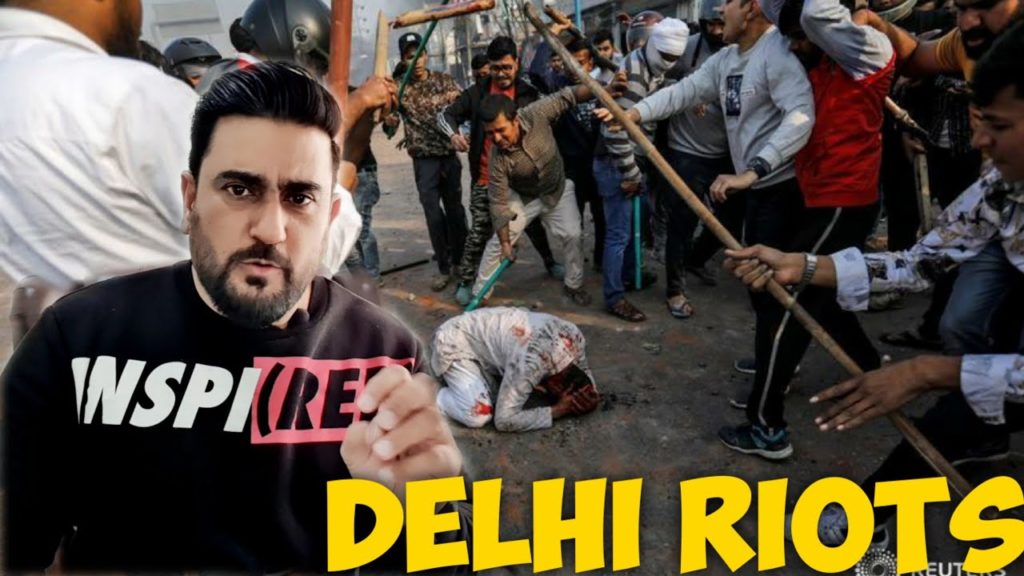 NEW DELHI — Black smoke coiled up to the sky on Tuesday as Hindus and Muslims battled in a poor neighborhood of India's capital, leaving seven people dead so far as communal violence unfolded as President Trump was visiting the city.
In other parts of New Delhi, Mr. Trump and Prime Minister Narendra Modi carried on with sightseeing and meetings, seemingly unaffected as the tension and protests that have roiled the capital over Mr. Modi's Hindu-first policies exploded into rioting and gang fighting.
Mobs of Hindu men, many of their foreheads marked by a saffron stripe, angrily patrolled the streets carrying sticks, iron bars and baseball bats, threatening to beat up journalists or any outsiders.
Be sure to stay tuned after the review/reaction to hear my thoughts. Please LIKE and SHARE this video also let me know your views.
✅ Keep up-to-date on the latest videos by SUBSCRIBING and also don't forget to press the NOTIFICATION BELL: https://goo.gl/pcVukw
✅ Please support the channel by becoming a Patreon: CLICK HERE https://www.patreon.com/IamFawad
✅ Let's connect:
☑ Website: http://www.fawadahmed.com
☑ YouTube: https://www.youtube.com/user/iamfawad
☑Twitter: https://twitter.com/iamfawad25
☑ Instagram: https://www.instagram.com/iamfawad25
☑ Facebook: https://www.facebook.com/IamFawad25
✅ Want to send me a reaction video or ask a question?
Post it in the comments section or you can click on the "About" tab on my main channel page and then click "Send Message" If that does not work, send a message on Instagram http://www.Instagram.com/IamFawad25
🔴 Note: Before requesting any video please be sure to check my playlist https://www.youtube.com/user/iamfawad/playlists in case if I have already done a reaction to the video.
🔴 Copyright Disclaimer Under Section 107 of the Copyright Act 1976, allowance is made for "fair use" for purposes such as criticism, comment, news reporting, teaching, scholarship, and research. Fair use is a use permitted by copyright statute that might otherwise be infringing. Non-profit, educational or personal use tips the balance in favour of fair use.*