Quick but Honest Bharat Review | Should you watch Bharat or Not?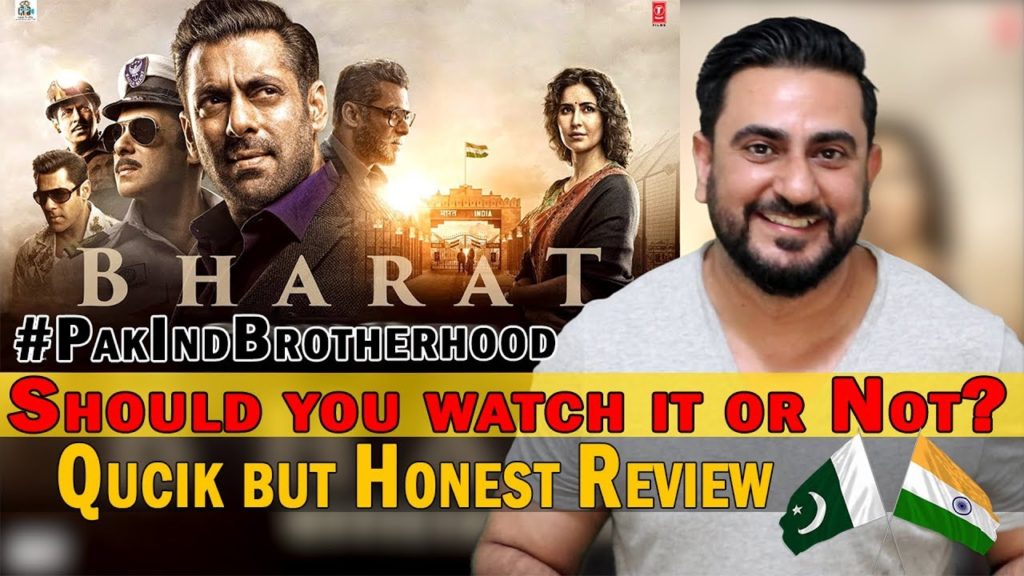 Hello friends, watch my Honest and Quick review on the BHARAT. Starring Salman Khan, Katrina Kaif. Directed by Ali Abbas Zafar and Released on 5th of June 2019. #BharatReview
BHARAT is an emotional journey that wins you over. Salman is the lifeline of the film. He's exceptional. Katrina excels. Ali Abbas Zafar blends humour plus emotions wonderfully. Get ready for #Salmania on this Eid 2019.
bharat review public, bharat review rajeev masand, bharat review krk, bharat review anupama chopra, bharat review komal nahta, bharat review three wise man, bharat review quint, bharat review sucharita, bharat review by bobby bhai, salman khan, bharat, katrina kaif, sunil grover, bharat box office collection, bharat movie, salman khan bharat, bharat public review, review, bharat movie review, bollywood news
Presenting to you A Journey of a Man and a Nation together! #BharatReview .'Bharat' starring Salman Khan and Katrina Kaif releases this Eid, on 5th of June, 2019.
Production: Gulshan Kumar and T-Series Presents, Salman Khan Films and Reel Life Production Pvt. Ltd. Film – 'BHARAT' directed by Ali Abbas Zafar. The movie is produced by Atul Agnihotri, Alvira Khan Agnihotri, Bhushan Kumar & Krishan Kumar. Co-produced by Nikhil Namit.
Star cast: Tabu, Jackie Shroff, Sunil Grover, Aasif Sheikh, Sonali Kulkarni, Disha Patani and Nora Fatehi in supporting roles.
Be sure to stay tuned after the review/reaction to hear my thoughts. Please LIKE and SHARE this video also let me know your views.
✅ Keep up-to-date on the latest videos by SUBSCRIBING and also don't forget to press the NOTIFICATION BELL: https://goo.gl/pcVukw
✅ Please support the channel by becoming a Patreon: CLICK HERE https://www.patreon.com/IamFawad
✅ Let's connect:
☑ Website: http://www.fawadahmed.com
☑ YouTube: https://www.youtube.com/user/iamfawad
☑Twitter: https://twitter.com/iamfawad25
☑ Instagram: https://www.instagram.com/iamfawad25
☑ Facebook: https://www.facebook.com/IamFawad25
✅ Want to send me a reaction video or ask a question?
Post it in the comments section or you can click on the "About" tab on my main channel page and then click "Send Message" If that does not work, send a message on Instagram http://www.Instagram.com/IamFawad25
🔴 Note: Before requesting any video please be sure to check my playlist https://www.youtube.com/user/iamfawad/playlists in case if I have already done a reaction to the video.
🔴 Copyright Disclaimer Under Section 107 of the Copyright Act 1976, allowance is made for "fair use" for purposes such as criticism, comment, news reporting, teaching, scholarship, and research. Fair use is a use permitted by copyright statute that might otherwise be infringing. Non-profit, educational or personal use tips the balance in favour of fair use.*