The Zoya Factor Review/Reaction | Official Trailer | Sonam Kapoor | Dulquer Salmaan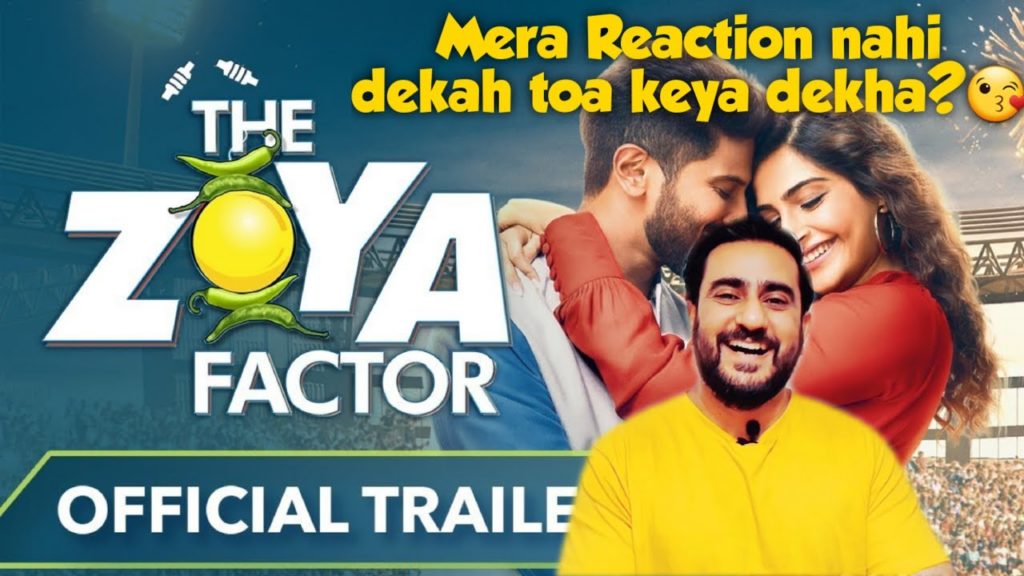 Hello friends, mera reaction nahi dekha toa keya dekha . please watch my reaction on The Zoya Factor | Official Trailer | Sonam K Ahuja | Dulquer Salmaan | Dir: Abhishek Sharma | Sep 20.
The trailer begins with Zoya Solanki, who feels she is just unlucky. She doesn't have a good love life and seems to be quite unhappy with her job, which is at an advertising agency. Koel Purie Rinchet plays the role of her boss in the film. However, as Zoya shares her birthday with the day India won the World Cup in 1983, her father believes that she was born to be lucky for cricket.
The Zoya Factor trailer: Sonam Kapoor and Dulquer Salmaan promise a hilarious comedy on cricket and luck
Be sure to stay tuned after the review/reaction to hear my thoughts. Please LIKE and SHARE this video also let me know your views.
✅ Keep up-to-date on the latest videos by SUBSCRIBING and also don't forget to press the NOTIFICATION BELL: https://goo.gl/pcVukw
✅ Please support the channel by becoming a Patreon: CLICK HERE https://www.patreon.com/IamFawad
✅ Let's connect:
☑ Website: http://www.fawadahmed.com
☑ YouTube: https://www.youtube.com/user/iamfawad
☑Twitter: https://twitter.com/iamfawad25
☑ Instagram: https://www.instagram.com/iamfawad25
☑ Facebook: https://www.facebook.com/IamFawad25
✅ Want to send me a reaction video or ask a question?
Post it in the comments section or you can click on the "About" tab on my main channel page and then click "Send Message" If that does not work, send a message on Instagram http://www.Instagram.com/IamFawad25
🔴 Note: Before requesting any video please be sure to check my playlist https://www.youtube.com/user/iamfawad/playlists in case if I have already done a reaction to the video.
🔴 Copyright Disclaimer Under Section 107 of the Copyright Act 1976, allowance is made for "fair use" for purposes such as criticism, comment, news reporting, teaching, scholarship, and research. Fair use is a use permitted by copyright statute that might otherwise be infringing. Non-profit, educational or personal use tips the balance in favour of fair use.*