Uzma Khan, Amna Usman Malik and Malik Riaz Full Story – Will Both Sisters Get the Justice?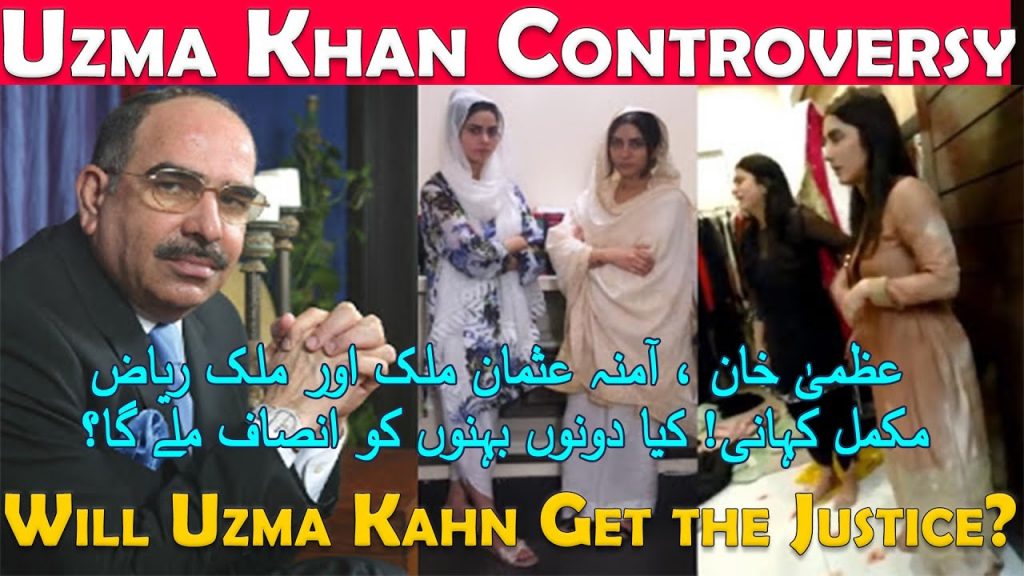 Actress Uzma Khan filed a FIR against Malik Riaz's daughters of attacking her over a love affair. On 27th of May 2020, multiple viral videos on social media showed two women entering the actor's house and threatening her for allegedly having an extramarital affair with a man named Usman Malik, who is said to be related to Malik Riaz. One video shows them sprinkling some liquid on Uzma while threatening to kill her. In another, one of the ladies asks her guards to touch Uzma to see if she would sleep with him. The ladies can be seen hurling abuses at Uzma and her sister while threatening to have them 'picked up by intelligence agencies' as well.
Be sure to stay tuned after the review/reaction to hear my thoughts. Please LIKE and SHARE this video also let me know your views.
✅ Keep up-to-date on the latest videos by SUBSCRIBING and also don't forget to press the NOTIFICATION BELL: https://goo.gl/pcVukw
✅ Please support the channel by becoming a Patreon: CLICK HERE https://www.patreon.com/IamFawad
✅ Let's connect:
☑ Website: http://www.fawadahmed.com
☑ YouTube: https://www.youtube.com/user/iamfawad
☑Twitter: https://twitter.com/iamfawad25
☑ Instagram: https://www.instagram.com/iamfawad25
☑ Facebook: https://www.facebook.com/IamFawad25
✅ Want to send me a reaction video or ask a question?
Post it in the comments section or you can click on the "About" tab on my main channel page and then click "Send Message" If that does not work, send a message on Instagram http://www.Instagram.com/IamFawad25
🔴 Note: Before requesting any video please be sure to check my playlist https://www.youtube.com/user/iamfawad/playlists in case if I have already done a reaction to the video.
🔴 Copyright Disclaimer Under Section 107 of the Copyright Act 1976, allowance is made for "fair use" for purposes such as criticism, comment, news reporting, teaching, scholarship, and research. Fair use is a use permitted by copyright statute that might otherwise be infringing. Non-profit, educational or personal use tips the balance in favour of fair use.*